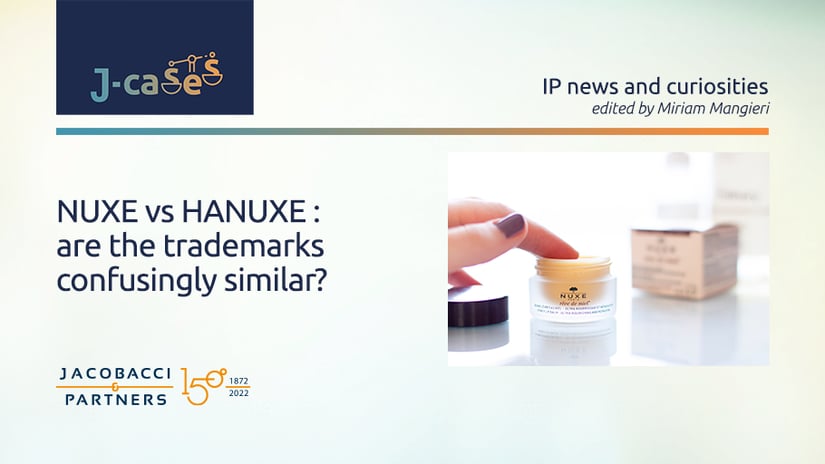 In a decision rendered on May 25, 2022, EUIPO's Opposition Division reaffirmed the relevance, for the purposes of establishing similarity between the signs, of the fact that the contested trade mark contains the earlier trade mark in its entirety.

On July 23, 2018 Laboratoire Nuxe owner of the EU trademark "NUXE" registered in classes 14, 18 and 25, filed an opposition against the EU trademark application "HANUXE", filed in the same classes, stating that due to the identity or similarity between the signs and the identity or similarity of the goods respectively claimed, there was a likelihood of confusion, including a likelihood of association, for the public of reference.
In its decision, EUIPO found the two signs to be similar despite the fact that they differed in the initial part, which tends to be the portion that attracts consumers' attention the most. In the case at hand, this principle is weakened both by the brevity of the earlier sign, composed of only two syllables that is easily perceived by the public, and, above all, by the fact that those syllables are completely reproduced in the contested mark, which includes the earlier mark in its entirety.
Consequently, the differences between the signs are not sufficient to exclude the likelihood of confusion, even if, as stated in the decision, part of the public displays a high degree of attention for some of the goods in question.
The EU trademark application "HANUXE" was therefore rejected in relation to all the products requested and will not continue its registration process, the Applicant may however still appeal the decision within the terms of the law.