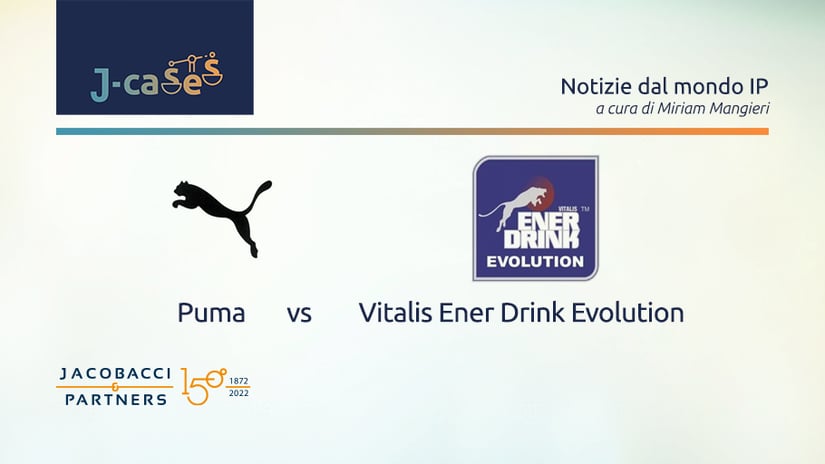 Puma has successfully opposed the EUTM application concerning a feline device and the word element "VITALIS ENER DRINK EVOLUTION" filed in order to protect in class 32 "Energy drinks" and "Retailing, wholesaling and sale via global computer networks of energy drinks" in class 35.
The opposition was based on art. 8(5) EUTM Regulation thus on the reputation of its previous TM.
The Opponent filed documentation and evidence in support of the opposition showing that the figurative sign depicting a puma has been subject to a long-standing and widespread use in the European Union in the last 70 years and that, as a result of this massive use, it has built up a strong brand identity.
Consumer surveys, advertising spending and sponsorship contracts were produced in order to demonstrate the reputation of the feline logo in particular for sport apparel, footwear and headgear.
In its decision the Opposition Division recognized that the logo of the puma has a significant reputation in the EU and that the other conditions requested by art. 8(5) were well proven.
The earlier trademark, indeed, is reputed in EU territory and the trademarks are similar since both incorporate feline devices in black and jumping, even though depicted in opposite directions.
Furthermore, considering the link established between the signs at issue and the repute of the feline device of Puma, the Opposition Division concluded that it is highly probable that the consumer, in front of another feline device in a field close to sport sector (as energy drinks), may associate this sign with the opponent's earlier TM. This constitutes an unfair advantage for the Applicant.
The Opposition Division has therefore concluded that the contested trademark is likely to take unfair advantage of the distinctive character or of the reputation of the earlier mark and has upheld the opposition in its entirety.