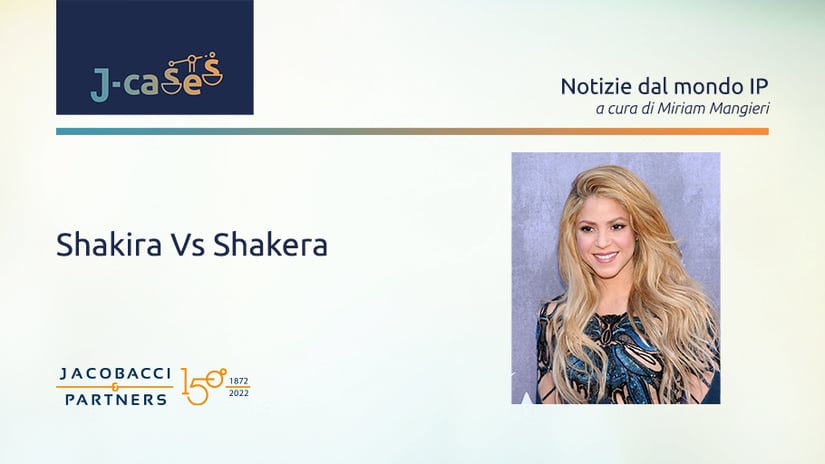 The EUIPO's Opposition Division rejected the application for the registration of the figurative mark SHAKERA filed in relation to the following products: candles in class 4, furniture in class 20, dishes and other accessories for the table and kitchen in class 21, textiles and upholstery in class 24 and clothing in class 25.
The opposition was filed by the famous Colombian singer Shakira Isabel Mebarak on the basis of its previous word trademark Shakira (EUTM registration no. 2870863) and on the reputation of this mark in the European Union territory for "entertainment services in the nature of live performances" in class 41.
A lot of evidence was produced in order to show the reputation of the mark and that the opponent is a world-renowned singer, songwriter, dancer, record producer, and actress. Among them are mentioned: documentation related to the World Tours of the singer, international awards and recognitions, the ranking of Forbes that in 2014 listed Shakira as one of the 100 most powerful women in the world.
The Opposition Division considers that the entertainment industry is not limited by physical borders and therefore the numerous nominations and awards received by Shakira for her singles, albums, and tours cannot be disregarded simply because they stem from outside the EU.
Among the documentation evidence aimed to demonstrate the use of the mark SHAKIRA not only in relation to entertainment services in class 41, but also in relation to items of clothing and accessories like mobile phone covers, posters, scarves, necklaces, perfumes were filed.
Considering all the above, the Opposition Division concludes that the earlier mark SHAKIRA has a high degree of reputation in the relevant territory for entertainment services in the nature of live performances in Class 41.
Furthermore, it accepts the opponent's argument that such is the size of the reputation and distinctive character of the mark SHAKIRA for entertainment services in the nature of live performances that it cannot be excluded that consumers will draw the necessary link between "SHAKIRA" and "SHAKERA", and between those services and the goods of the contested application that will be considered as promotional goods or merchandising of the famous singer.
For these reasons the Opposition was upheld for all the contested goods and the EUTM application SHAKERA rejected in its entirety.