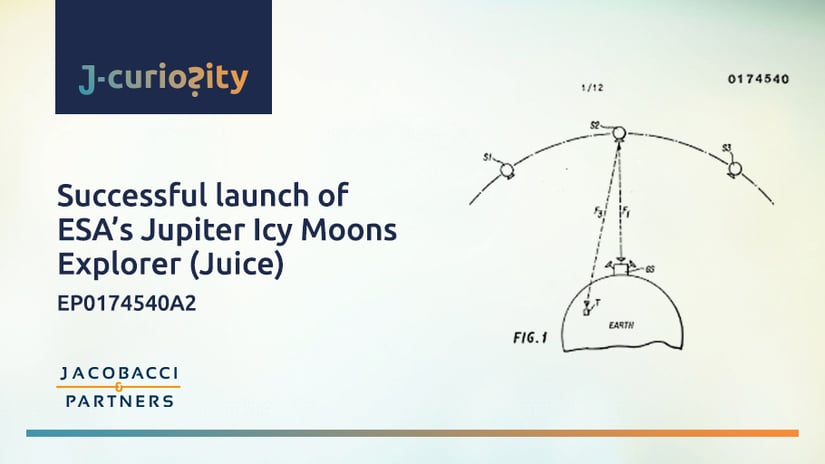 ESA's Jupiter Icy Moons Explorer (Juice) successfully launched on an Ariane 5 rocket from Europe's Spaceport in French Guiana on 14 April.
The lift-off marks the start of an ambitious journey to unlock the secrets of the icy moons of the giant planet Jupiter.
Technological development, in this case in the space sector, requires significant investment in R&D, having an uncertain return on investment. This is where patents come in, providing legal protection and contributing to the commercial value of innovations.
Thus, in 2020, the European Patent Office recalled that the Espacenet database is full of European patent applications published in the space field, including more than 4 800 concerning satellite navigation technologies alone.