From now until the end of July, our J-Curiosity column will be colored by summer....

We will keep you company with some patent or design curiosities to remind those who are still in the office that the holidays will come sooner or later.
The ice cream cone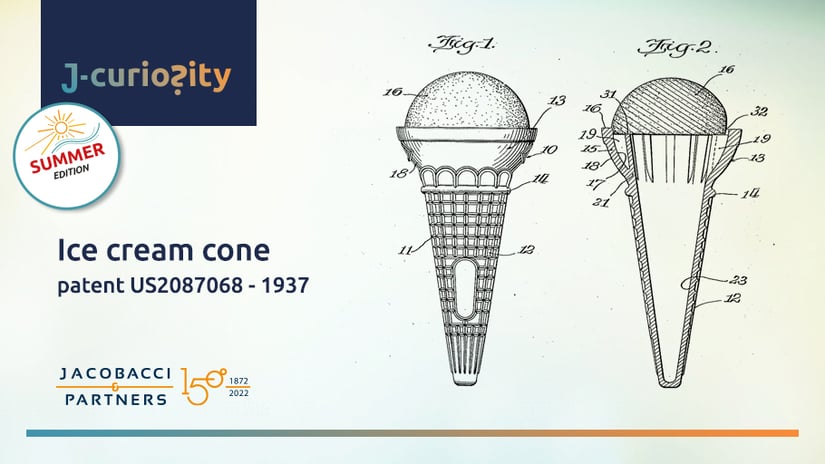 The ice cream cone that refreshes the hottest days was born by chance, in 1904, from the idea of a pastry chef who, having finished the cups, thought of serving a cold dessert in waffles.
From the very first waffles to date, the cones have taken the strangest shapes and the most disparate decorations. Sometimes, these decorations also have a functional purpose!
This is demonstrated by this patent of 1937, which illustrates a cone with geometries suitable for avoiding the dripping of the melted ice cream.
The tanning tub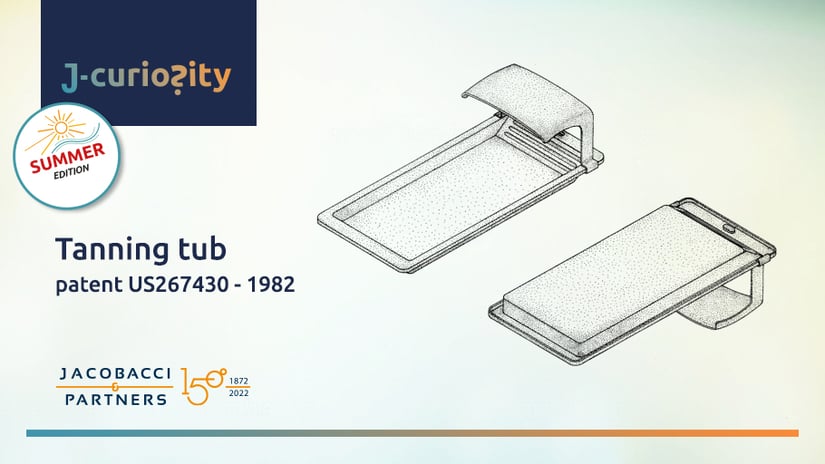 Summer is coming and the temperatures these days give us a 'nice' confirmation.
Many people like to arrive at the beach already with a pre-tan: here is an example of design protection of a tanning pool.
Ceiling fan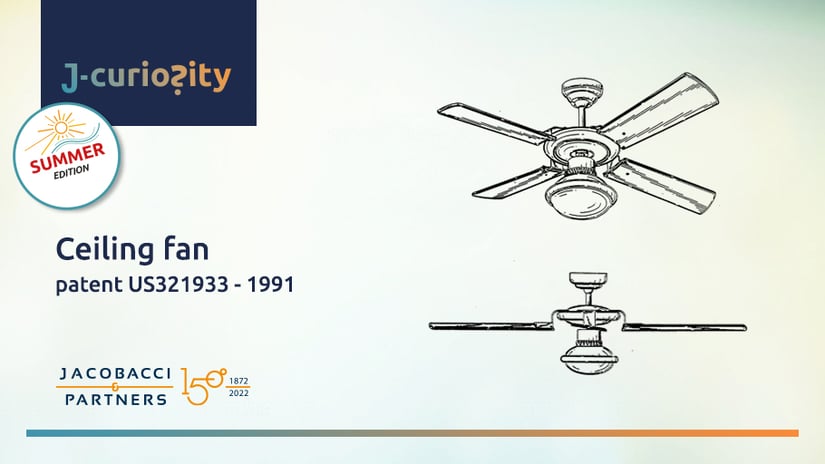 In summer, the heat pushes to take action to make our rooms more comfortable and better withstand the high temperatures.
Today we are used to having air conditioners everywhere, but do you remember the classic ceiling fans?
Here is a 1991 design protection.
Beach sports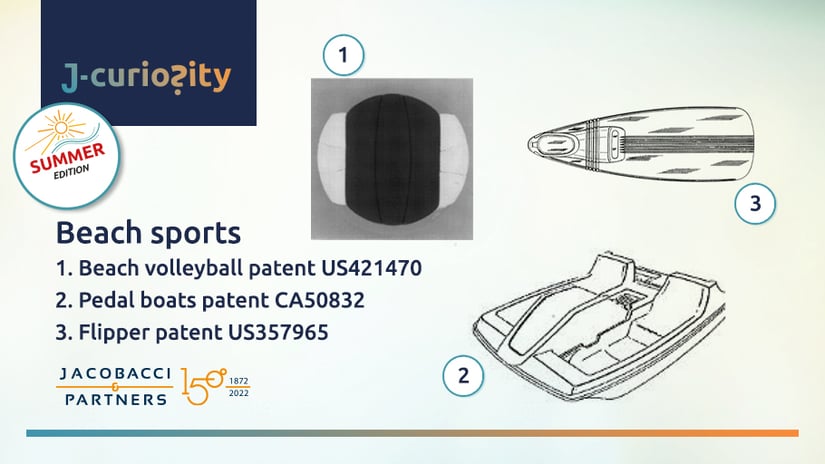 Summer is coming and sports activities are among the great holiday classics, that brighten our days at the beach.
For example, beach volleyball for a game with friends or pedal boats to take a dive offshore or finally diving with flippers, all of which are protected as design.
Beach sports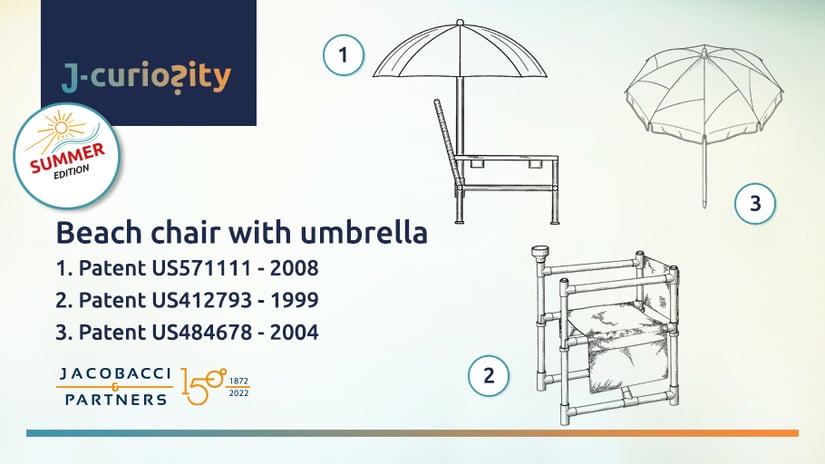 Weekend at the beach? What could be better than enjoying well-deserved relaxation by the sea?
The beach chair and the umbrella make up the classic setting and these two objects are each protected by a design.
But there is also a unique setting - integrating chair and umbrella - as this registered design shows.
Beach umbrella snack tray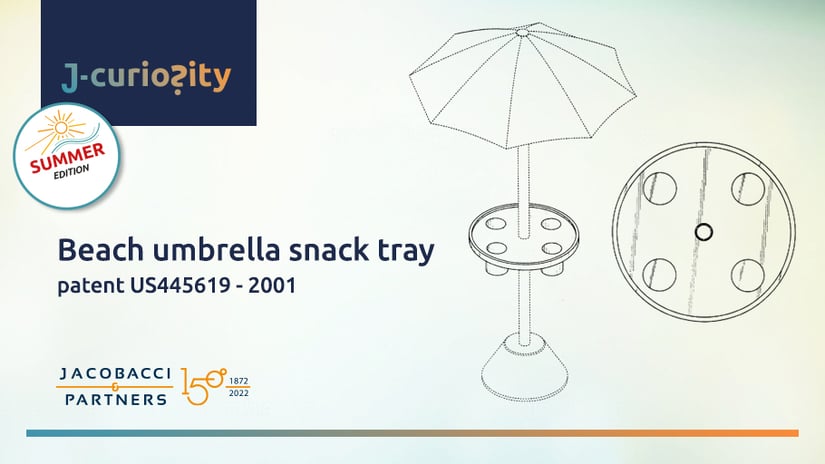 Imagine you are at the beach... and do you want to enjoy a snack or a drink, always at hand?
Then someone has invented - and protected by design - a snack tray already inserted in the beach umbrella.
Comfortable, isn't it?
Breathing valve for a submarine mask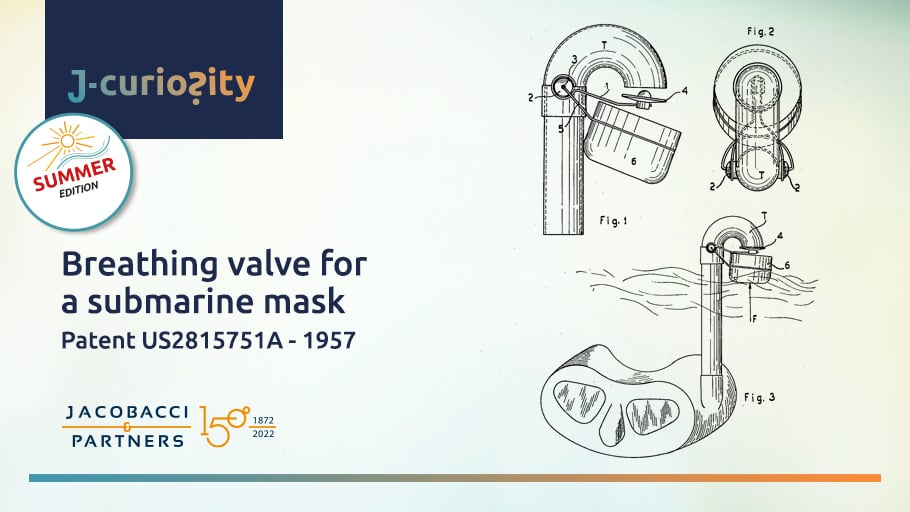 Snorkeling is one of the most popular hobbies practiced at the seaside. How many of you have never dived to try to see some living species underwater?
This practice appeared in the 1940s, but only in the 1960s it became popular.
In fact, this patent dates back to 1957, relating to a primitive valve that prevents water from getting to the mask, regardless of the position of the valve itself.
Diving fins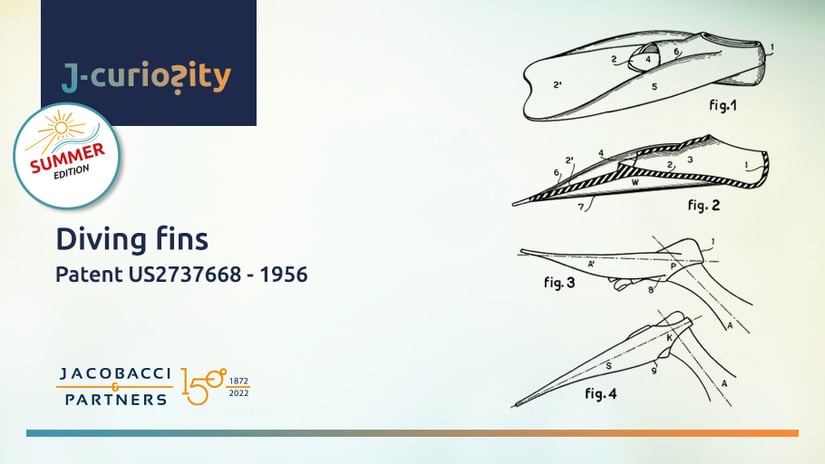 Did you know that it was an Italian who made the first model of diving fins in a form very similar to those we still use today?
In 1951, after several years of study and experiments, Commander Luigi Ferraro launched the fin of the technological revolution.
On August 31, 1953, Giovanni Cressi and Luigi Ferraro contacted the US patent office to protect their highly innovative product.
Life preserver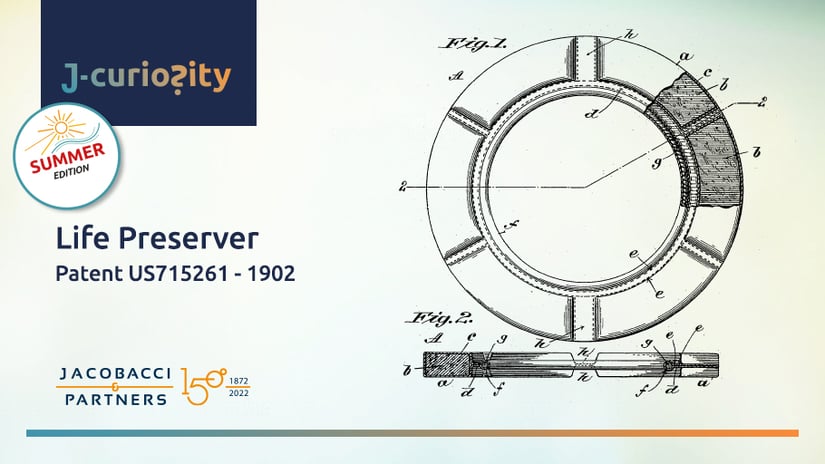 The life preserver, in recent years, has been transformed from a pure rescue tool to a real design object.
Life preservers of different shapes and colors exist. Just think about the iconic flamingo or the colorful donuts which float in every swimming pool!
Today's life preserver is very different from the one described in this 1902 US patent, having the classic circular shape and a particular design to make it even more functional and practical.
Combined deck chair and life preserver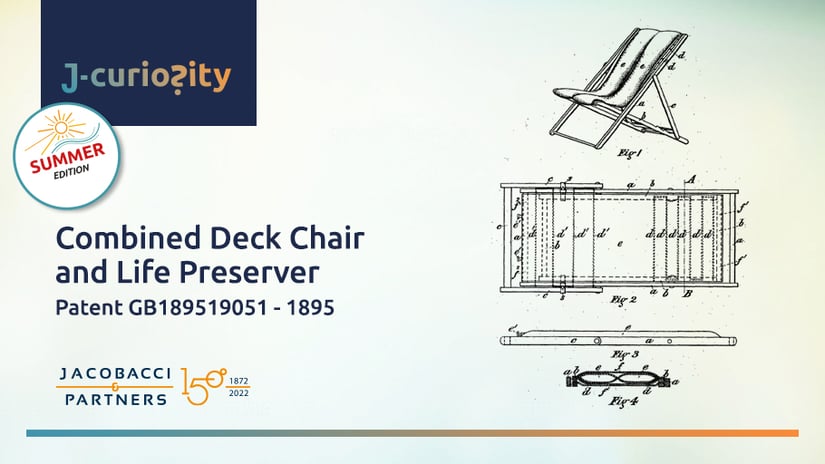 How to combine relax and safety on the beaches?
For example, taking a cue from this English patent dated 1895, which describes a deck chair whose cushions are able to float.
Bringing the deck in closed configuration, this becomes a perfect floating mattress, to be used in case of emergency to rescue swimmers! Brilliant but... will it ever be put on the market?
Sunglasses with hat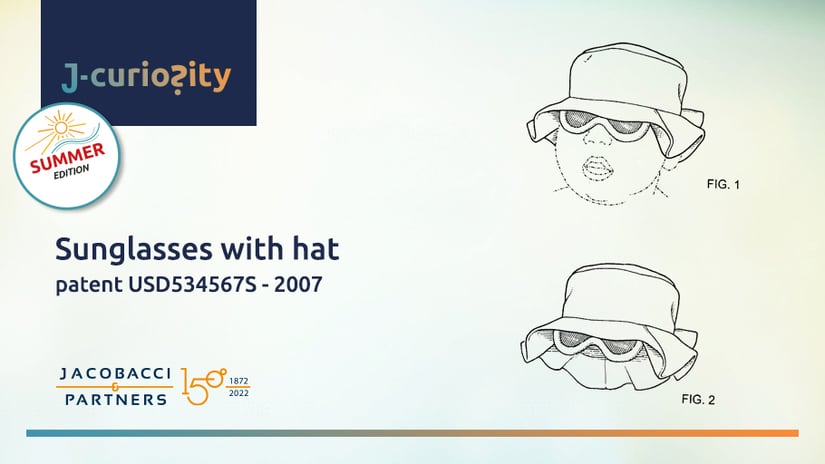 High summer temperatures lead us to use all means of protection.
These include, of course, sunglasses for those who are bothered by excessive light or a hat as protection for the head.
Here the two designs have been... combined!