From now until the end of July, our J-Curiosity column will be colored by summer....

We will keep you company with some patent or design curiosities to remind those who are still in the office that the holidays will come sooner or later.
The ice cream cone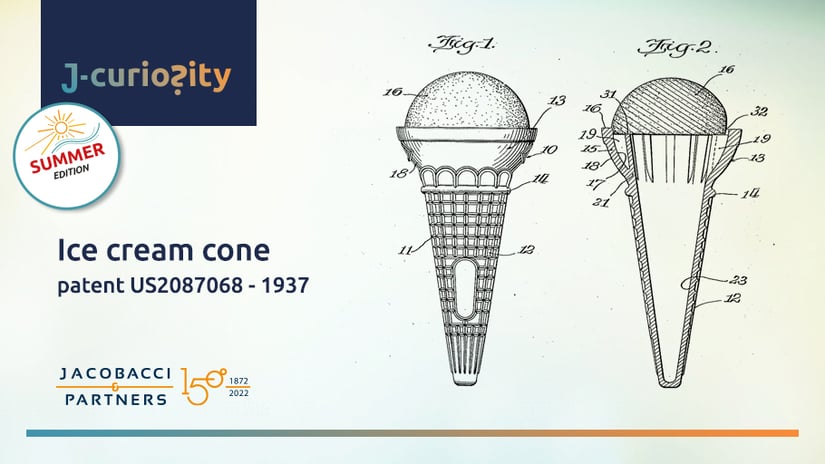 The ice cream cone that refreshes the hottest days was born by chance, in 1904, from the idea of a pastry chef who, having finished the cups, thought of serving a cold dessert in waffles.
From the very first waffles to date, the cones have taken the strangest shapes and the most disparate decorations. Sometimes, these decorations also have a functional purpose!
This is demonstrated by this patent of 1937, which illustrates a cone with geometries suitable for avoiding the dripping of the melted ice cream.
The tanning tub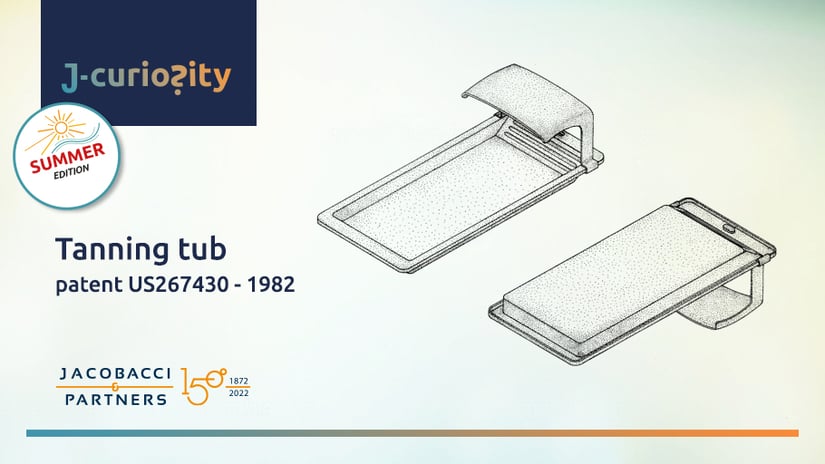 Summer is coming and the temperatures these days give us a 'nice' confirmation.
Many people like to arrive at the beach already with a pre-tan: here is an example of design protection of a tanning pool.