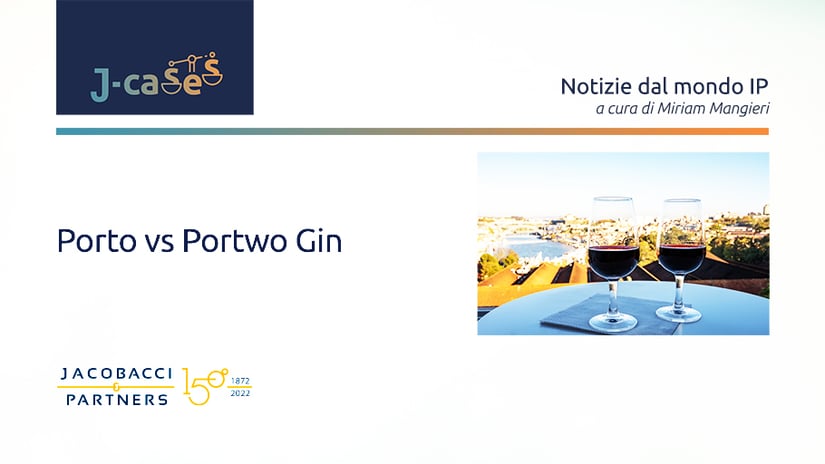 On 31 January 2017, Joaquim Jósé Esteves Lopes Granja, filed before the EUIPO an application for the registration of the word sign PORTWO GIN in relation to "Spirits [beverages]" in class 33.
Instituto dos Vinhos do Douro e do Porto (hereinafter "IVDP"), filed a notice of opposition against said trade mark application on the basis of the protected designations of origin (PDO) "Porto"/ "Port" in the territory of Portugal.

The Opposition Division rejected the opposition, considering that the conditions for the protection of PDOs and IGPs set by Article 103(2) of Regulation No 1308/2013 had not been satisfied.

The opponent decided to appeal the decision and obtained a favorable ruling from the Second Board of Appeal of EUIPO.

The latter concluded that the mark applied for made direct use of the PDO "Porto" and that its use for "Spirits [beverages]" in class 33 was likely to take undue advantage and exploit the reputation of that PDO, within the meaning of Article 103(2)(a)(ii) of Regulation No 1308/2013.

The Board of Appeal considered highly probable that the relevant consumer would associate the mark applied for with the PDO. The mark PORTWO GIN was indeed likely to affect consumers' preferences by inducing them to believe that the applicant's spirits complied with the quality standards of the PDO.

These arguments have been confirmed also by the General Court that with its decision dismissed the action file by Joaquim Jósé Esteves Lopes Granja by protecting the PDO PORTO against a case of unfair exploitation of its reputation.