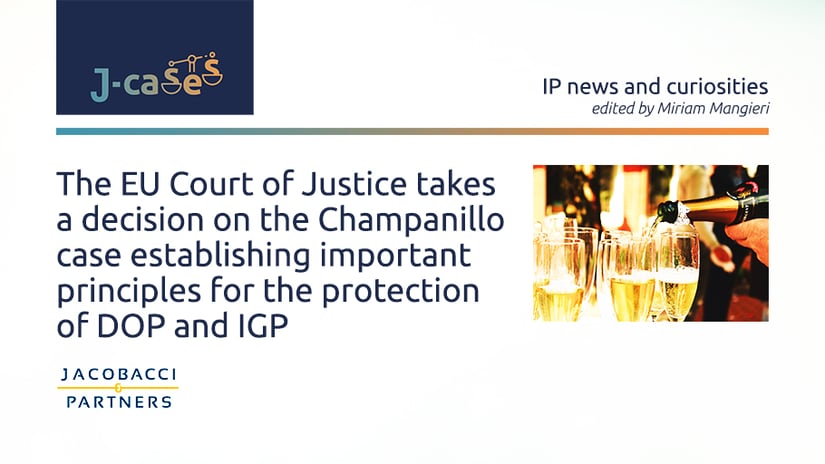 The Court of Justice of the European Union, called to define the confines of the European Union Law with regard to the protection of PDO and PGI products, has forbidden the use of the name "Champanillo" to designate and promote tapas bar in Spain.
The decision has been issued after the appeal promoted by the Comité Interprofessionnel du Vin de Champagne (CIVC), an organisation that safeguards the interests of Champagne producers, who considered that the use of that sign infringed the PDO Champagne.
The CIVC filed a petition before the Juzagado de lo Mercantil de Barcelona who refused the complaint considering that the sign Champanillo does not make reference to the DOP Champagne since it was referred not to an alcoholic beverage but to restaurants in which it was not sold champagne.
The CIVC filed an appeal before the Audencia Provincial de Barcelona who decided to suspend the proceedings and to submit to the Court of Justice some preliminary rulings. Among them, the one in relation to the interpretation of art. 103 paragraph 2 letter b) of the EU regulation no. 1308/2013 and on the question if this disposition protects the PDO from the use in the commerce of signs that do not designate products but services.
This rule provides that a PDO must be protected against any misuse, imitation or evocation, also if the real origin of the product or service is indicated.
Art. 103 thus provides a wide-ranging protection which extends to all uses which take advantage of the reputation of the PDO.
The Court has therefore affirmed that art.103 must be interpreted in the sense that it protects PDO and PGI from conduct related to both products and services.
That regulation is intended to assure consumers that agricultural products bearing a PDO or PGI have, because of their geographical provenance, certain characteristics.
Therefore, the notion of evocation does not require that the product protected by the PDO and the product or service countersigned by the contested sign are identical or similar.
The National Tribunal who requested the preliminary ruling will have to decide the case on the basis of the principles expressed by the Court.
It is an important decision that will be binding for the Tribunals of the Member States before which a similar issue will be raised and thus constitute an important precedent for the protection of PDO and PGI.