J curiosity - Easter
Easter egg dyeing and drying device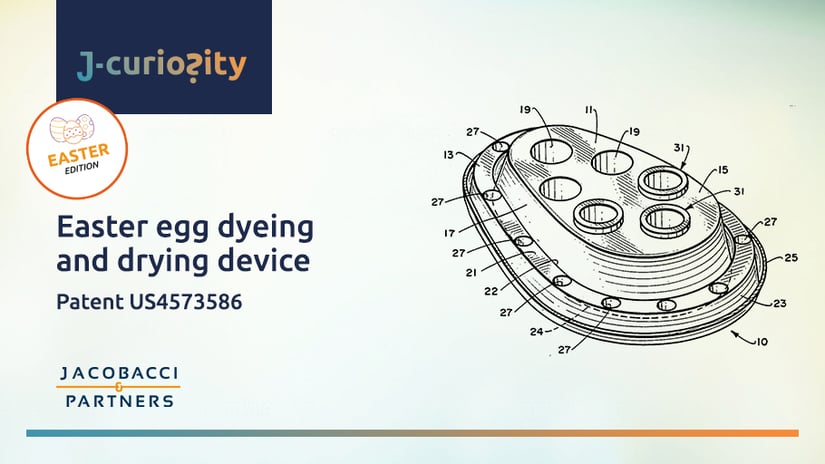 One of the most popular hobbies among children at Easter time is the egg decoration. Between laughter and colours, children have fun but... then mum and dad have to clean up the mess! Back in 1983, however, someone had already thought of making life easier for parents, with this patented system for decorating eggs, which promised an end to all kinds of stains all over the houses. Who knows if it worked?
Thanks to Mariavittoria Versaci e Elena Genito
Method for enveloping a food product, and obtained article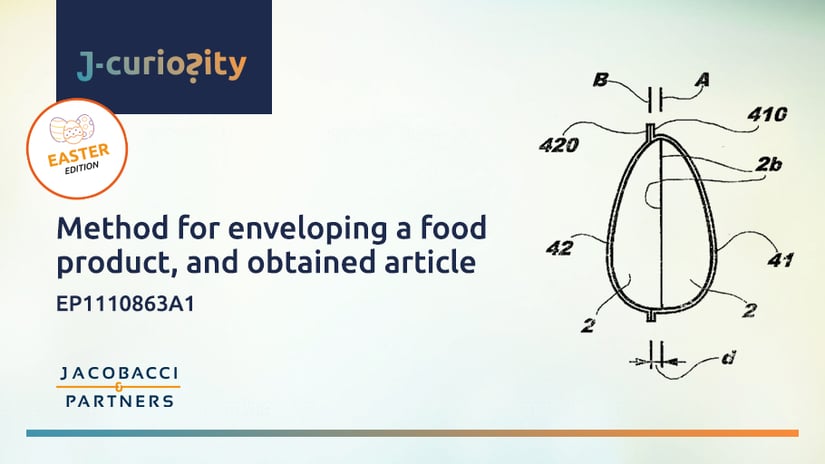 Gifting Easter eggs has now become a habit. For Sunday lunch and the Easter picnic, someone always brings a chocolate egg. And, sure, enjoying chocolate is a joy, but we know that the most expected moment is to find out what's inside.
To this end, a wrapper was invented in 1999 that allows two halves of the egg that are not joined together to be held together and, once removed, the halves can be easily separated without having to break them to immediately collect the surprise.
Thanks to Mariavittoria Versaci
Rabbit laying Easter eggs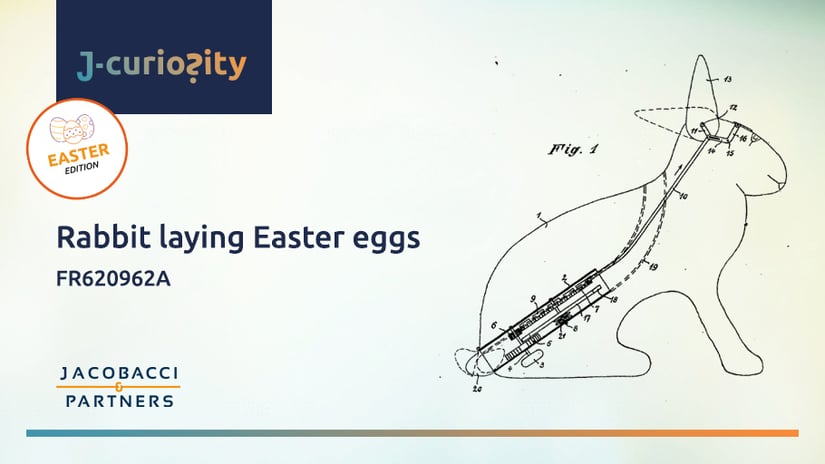 This Easter, some popular legends claim that rabbits lay chocolate eggs.
This French patent, dating back to 1926, concerns a hare inside which is a motorised mechanism that dispenses eggs by folding its ears and closing its eyes.
While this may sound fantastic, the ingenuity of inventors can turn dreams into reality!
Thanks to David Devic
Easter egg in the shape of a pumpkin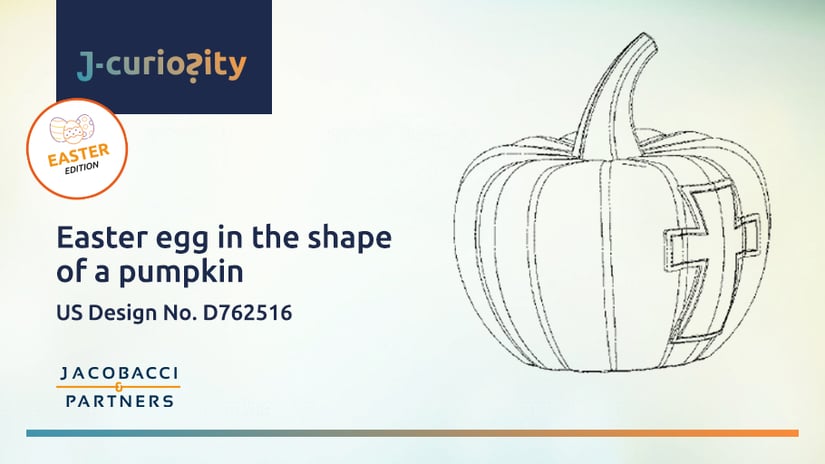 Easter or... Halloween?
The design of an Easter egg... in the shape of a pumpkin has been registered in the United States.
What do you think? Do you prefer the classic egg or do you like to experiment?
Thanks to Maurizio Franco
Confectionery container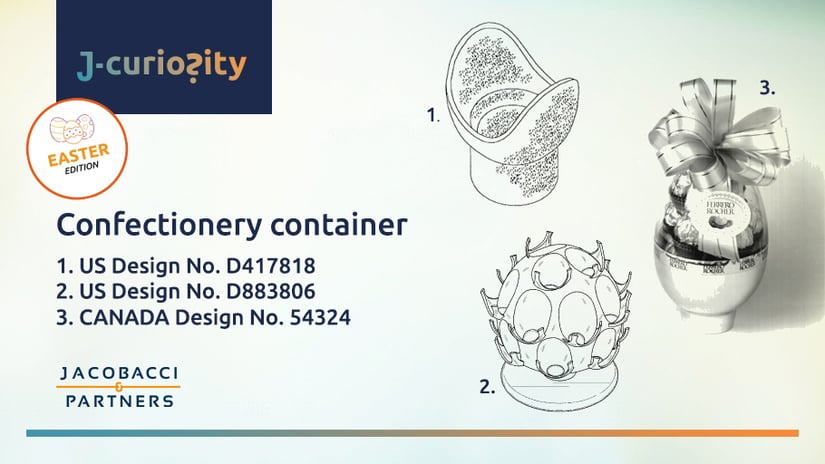 On Easter Monday it is traditional to celebrate with lunches and picnics, which inevitably end with a dessert, such as colomba or the classic egg.
For those who want to offer guests something different from the usual, 'alternative' packages have also been designed over time, such as this Easter egg-shaped package to hold various sweets.
Thanks to Maurizio Franco