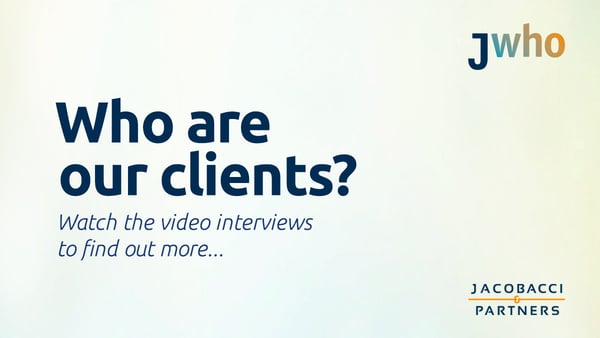 The floor to our client
Who are the companies that entrust Jacobacci & Partners with the protection of their intellectual property assets?
How do we help them design and implement an effective protection and enhancement strategy?
What results have they achieved?

The video interviews
To answer these questions, we have decided to make a series of video interviews with some of our clients.
It will be they, in first person, who will tell their entrepreneurial intuitions and how they have protected them, identifying with us the best IP strategies.
The client at the center
We work thanks to the brilliant ideas of our clients, with the aim of protecting them and making them go far.
So, for us, there is nothing more valuable than the testimony of a satisfied client.
Enjoy!